Welcome to FSI Courses
About Us
We are a father and son duo that began our journey of helping young men and women in their educational pursuit of greatness over 10 years ago. Since then we have made numerous science educational activities. Everything from fun interactive labs, a resource website for teachers and students, over 200 Youtube science videos, online courses, ebooks, over 10 workbooks with scannable qr codes for videos and quizzes, and even an educational science cartoon video series. Our goal is to streamline and simplify science concepts to help the young minds of today apply their scientific knowledge and know how to bring greatness to their bright and promising future!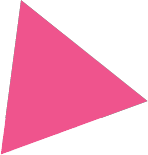 If you are looking for a comprehensive and engaging science website, look no further than our website. Here are some reasons why you should choose us:
1. High-Quality Content: We are committed to providing our visitors with high-quality content that is accurate, up-to-date, and engaging. Our team of expert writers and editors is dedicated to delivering the latest research and discoveries in a way that is accessible and easy to understand.
2. Interactive and Engaging Features: We offer a variety of interactive and engaging features on our website, including simulations, virtual labs, educational games, and activities. These features are designed to help visitors explore and interact with scientific concepts in new and innovative ways.
3. Commitment to Quality: We are committed to providing our visitors with the highest quality content and user experience possible. We are constantly updating and improving our website to ensure that it meets the needs of our users and reflects the latest trends and best practices in science education. 
Overall, our website is the perfect choice for anyone looking for a comprehensive, engaging, and user-friendly science website. With our commitment to quality, education, and community, you can trust us to be your go-to resource for all things science.
"At FSI Courses, our mission is to make life easier for teachers, leaders, and students by providing effective, efficient, and engaging educational resources.  We believe that by providing educators with the tools they need to be successful, we can make a positive impact on the lives of students around the world."
"Our vision for FSI Courses is to create a dynamic and engaging platform that inspires curiosity, promotes scientific literacy, and fosters a deeper understanding of the natural world.  We believe that science is a fundamental aspect of human knowledge and has the power to transform lives and solve some of the world's most pressing challenges".
Average EOC Score Increase Per Year
What are Teachers and Leaders Saying About FSI Courses?
Feedback